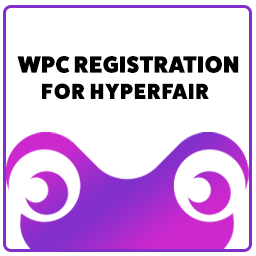 WPConcierges HyperFair Registration
Dont waste time custom programming an integration into your ticketing system to HyperFair API. Use this Plugin which supports tickets to your
Virtual Event with Woocommerce, Memberpress, and I am sure others as requests come in.
This supports a single PLACE in Hyper Fairs Virtual Events. If you need multiple places ask us about a premium version. You must have a Hyper Fair account to use this plugin.
Credentials are provided by Hyper Fair.
Includes a short code [hyperfair-registration-login] that can be used any place a registrant user is logged into your site and needs to login
to your Virtual Event with Hyper Fair.
For supoprt go to https://www.wpconcierges.com/plugin-resources/hyper-fair-registration/
バージョン

v1.0.0

ダウンロード数

13

インストール数

0

必須WPバージョン

v3.0.1

初リリース

2020/11/20

更新

2020/11/20

WordPress.org評価

テスト済み

v5.5.3

サイト
WordPress.org で見る