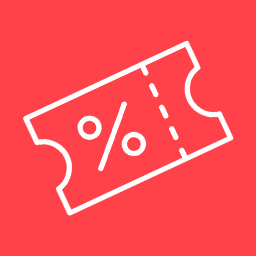 Brand Coupons for WooCommerce
Brand Coupons for WooCommerce allows you to automatically display brand-restricted discount coupons on the product pages of your WooCommerce store.
Features
Show brand specific coupons on your product pages.

A promotional banner will be automatically displayed under the "Add to cart" button, including the coupon code and description.

Product brands and coupon brand restrictions can be managed thanks to the most popular free plugin, "Perfect Brands for WooCommerce", so you probably won't need to make additional changes to your WooCommerce store.

You will be able to comply with the requirements of suppliers that do not allow showing sale prices and request to apply special offers through discount coupons.

The final discounted price will be displayed along with the coupon code on the product page, and will be updated based on the chosen product variation.

Fully compatible with multi-language and multi-currency WooCommerce stores (WPML, Polylang, TranslatePress, Weglot, GTranslate, etc.), as well as simple, variable and virtual products.

The coupon banner has generic styles to fit all types of WordPress/WooCommerce themes, but you can also customize it using the CSS code editor included in the plugin settings page.

In case your WooCommerce store is highly customized or does not use the standard template for product pages, you can set custom CSS selectors that will be used to correctly get the base price of the products.
Instructions
Install and activate the "Perfect Brands for WooCommerce" plugin.
Add new brands and assign them to your products.
Create discount Coupons with brand restrictions.
Promotional banners will automatically be displayed on product pages, including the code and description of each coupon.
Requirements
PHP 5.6 or higher
WordPress 4.7 or higher
WooCommerce 3.0 or higher
Perfect Brands for WooCommerce 1.5 or higher
バージョン

v1.0.0

ダウンロード数

26

インストール数

0

必須WPバージョン

v4.7

初リリース

2021/01/23

更新

2021/01/25

WordPress.org評価

テスト済み

v5.6

サイト
WordPress.org で見る