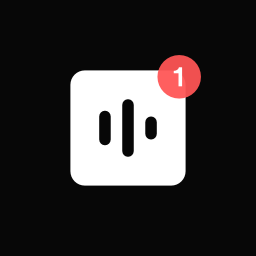 Atlasmic Live Chat
Atlasmic is the platform of live chat, business messenger, sales, inbound marketing and analytics – everything you need to run a modern business online.
It is designed for WordPress, so once you install the live chat plugin in minutes – you will be ready to use the live chat features. Connect with your visitors, acquire leads and increase sales.
ATLASMIC LIVE CHAT FEATURES:
Realtime live-chat
Easy one-click setup
Includes 2 seats
Conversion analytics
Track your website visitors
Customizable chat widget
Free and easy-to-use mobile app (iOS, Android)
Browser notifications
Technical support 24/7
Weekly chat reports
Welcome message
Know the second a potential lead visits your website
Know when your visitor opens your messages
A free plan is available for 14 days
No credit card required to trial
TURN YOUR WEBSITE VISITORS INTO CUSTOMERS WITH LIVE CHAT
Once installed, the Live Chat plugin will do the job right away. Always active widget will help you get noticed and your visitors will be there, ready to be approached. You will get instant notifications when your visitor is lost and is asking for your help.
CUSTOMIZE YOUR LIVE CHAT WIDGET
Select your live chat widget looks, customize your first welcome message. Make your brand stand out with pixel-perfect design and be one step ahead of your competitors.
HOW TO USE ATLASMIC LIVE CHAT FOR WORDPRESS?
All it takes is one click – just install the plugin. Once that is done, you're ready to go! The chat widget will be visible on your website instantly. To connect with your visitors – go to the Atlasmic dashboard. There you can also see your visitors list, reply or start a chat, customize your widget.
BUILT-IN ANALYTICS
With Atlasmic, you can leave other analytics apps disabled. By installing Atlasmic Live Chat plugin, you can view your website analytics – all with intelligent chat tracking. Get the most relevant information and increase your sales with data-driven decisions.
ABOUT ATLASMIC LIVE CHAT
Atlasmic is a web-based platform for running a successful business online. Built with 20+ core top-notch features sales growth experts love and use, Atlasmic has many apps to increase sales. For example, this WordPress plugin – Live Chat. Understand which users are only one step away from becoming your clients, solve questions with conversations. Learn quickly where your users are from, what do they like and what they are looking for.
External services
Atlasmic plugin uses Atlasmic API to authenticate and manage your account.
When your website is set up, it then uses Atlasmic API to provide it's main functionality – Live chat and other apps.
We are conscious about the privacy of our clients. Read more in Atlasmic's Privacy Policy.
バージョン

v1.0.1

ダウンロード数

24

インストール数

0

必須WPバージョン

v3.0

初リリース

2021/01/24

更新

2021/01/25

WordPress.org評価

テスト済み

v5.6

サイト
WordPress.org で見る